Instructor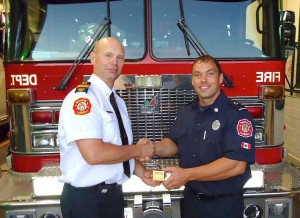 Chris is a 30+ year veteran of the fire service with 4+ years as a volunteer and 27+ years as a Full Time Professional Firefighter.
As a DFMZ licenced driver, Chris has the knowledge and experience required to provide first class driver training.
.
Additional Certification:
Safelane is proud to offer first class driver training using a modern crew cab Spartan Fire truck. Lessons have been developed from training received and personal experiences from driving fire trucks in some of the most demanding situations.
Our goal is to provide you with a comfortable level of control in the fire truck.
Safe driving tactics, accident avoidance measures, and defensive driving strategies will advance your current skills to become a professional driver that is safe and knowledgeable.
Your safety is our success!